Let's go over some frequently asked questions regarding the Zaui App and common errors and fixes.

This article will go over:
How Do I Remove Something from my Cart/an Order?
Hold your finger over the item you want to delete and swipe to the left. A delete button will appear on the right.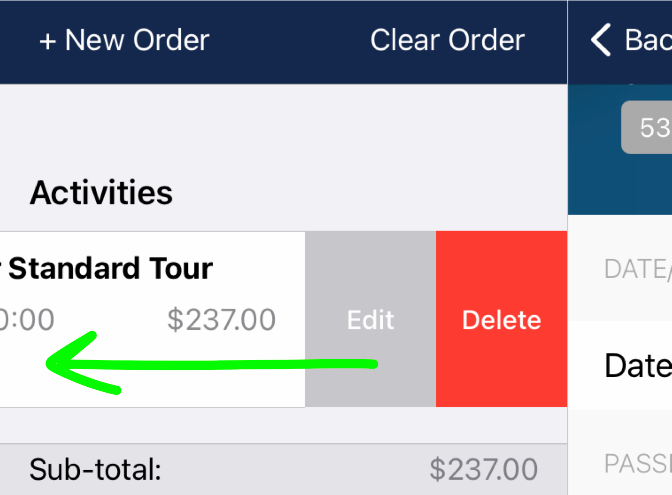 The Screen/Activities/Manifest Isn't Loading - What Do I Do?
Look for a spinning icon in the upper right corner of your device's screen. If you see it, the app is still loading. If you don't, hold your finger on the screen and pull down. You should see the spinning icon which indicates that the app is loading.


My Auto-Jack Credit Card Swiper Is Not Recognized in the App
The audio-jack swiper relies on both the volume of the device and the microphone to be enabled. If it is not working:
Try turning the volume of the device up to 100%.
If that does not work go to your IOS device Settings Menu.
Next, scroll down the list on the left-hand side and select Zaui App.
Make sure the microphone is enabled.


Common Errors Codes and What to Do
| | |
| --- | --- |
| Error 1005 | Network Connection Lost - the most common - this usually happens if the WiFi signal is not strong in your area. |
| Error 1001 | Time Out Error - this happens when either you have a weak WiFi connection, or the server is taking a long time to respond. |
| Network Errors | Most of them are fixed just by clicking on "Dismiss" and then doing a pull to refresh your screen or click back and repeat the action. |
| Network XML Parse Error | Submit a ticket or email support@zaui.com with what you did to produce this error and our team will look into it. |