| | |
| --- | --- |
| | Your Zaui system comes with comprehensive reporting abilities. While you're investigating the reporting options within Zaui, we wanted to make you aware of some important points to take into consideration. |
Exporting Reports
Reports are exportable to any spreadsheet program that you might be using. The system exports them as a *.xls file which is a typical format for Microsoft Excel.
If you want to work with the reports to filter, create pivot tables, or sum totals you may have to format the characters as currency.
The report will display on the same page, however, you can click on this

button to open the report in a separate tab.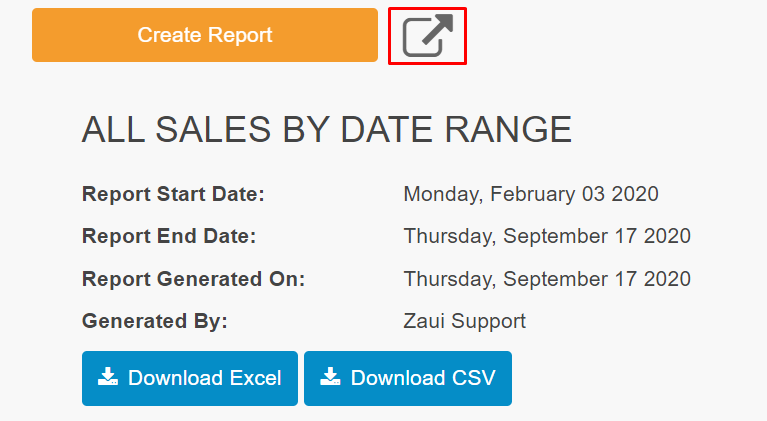 Report Dates
There are two distinct dates on every booking. The first date is the sale date, which is the date that the activity was booked. The second is the activity date, which is the date the activity occurs on. If you are unsure of which date the report is referencing, it may be in the title, if not, check to see if there is an article written for that specific report.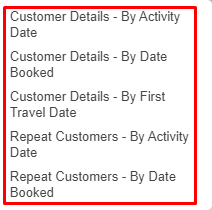 Best Practices for Running Reports
Something important to keep in mind: Zaui is a 100% real-time system. This means that as you are running a report, the data may already be expired because some other event occurred at the same time.
Since you are reporting from a real-time system, you could be running those reports while your staff is busy working with Zaui. As such, we would ask that you avoid running large reports during prime hours.
If you choose to run large reports during prime time, you risk impacting the performance of other users in your system.
| | |
| --- | --- |
| | If you have a large company, the system will time out if you try to run a report for a year time range. To collect your data efficiently, we recommend running your reports monthly. |