| | |
| --- | --- |
| | This article will go over some tips for you to tune your own Zaui system easily in order to maximize its speed and performance. Without a doubt, the most important factors that you should keep in mind to optimize speed and performance with your Zaui system are: |
Your Internet connection - wired is best. What about your provider? How fast is your connection for both upload and download? Test it with

http://www.speedtest.net.

Regularly clearing your cache on your web browser
Limit extensive reporting to non-prime times
Tuning Zaui for Speed and Performance
Desktop Configuration
The first step to optimizing your system's speed and performance is by navigating to your System Settings where we outline some recommended configurations. From the navigation bar, select Settings > Company Info and make your way to the Zaui User Interface Settings section.
1. Under Desktop, limit the number of days to display to a small number. The number of days to auto-expand on desktop will have little effect.

2. Disable or limit as many panels as possible (if not needed)


3. Only enable what you anticipate using all the time in the System Work Flow Queue Controls. If you depend on the Balance Owing tool, we recommend you limit the number of days to show. This feature calculates in the real-time balance owing each time the desktop is refreshed. It can be very time-insensitive with large data sets.


4. Under General, we recommend limiting the Default items per page to 25.

Don't forget to scroll back up and Save all of those changes!
Activity Categories
We recommend you only display the Categories on your Desktop your staff will be using daily. The fewer activity categories you have on your desktop, the faster it will be. To do so, navigate to Activities > Activity Categories, and click on the relevant category name. Uncheck the Show on Desktop/Dashboard? box if it is not a commonly used Category.

Any Categories not visible on your Open Desktop tab will show on your Closed Desktop tab.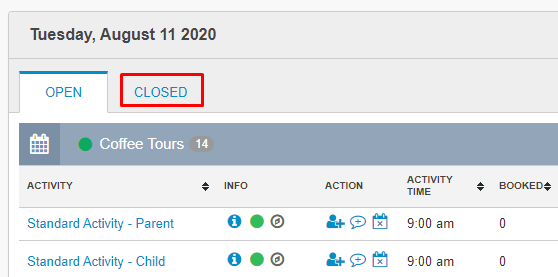 Other Tips & Tricks
Limit when you're running large real-time Reporting. We recommend you don't run an all bookings report for the entire year 2019 on a Saturday in the middle of your busy season - this is only going to slow down your system for anyone using it at the same time.
What is your Internet connection speed? From

our office we get connection speeds of up to 25 Mpbs, so obviously the faster your internet connection is, the faster

you're

going to receive information from the Zaui servers.